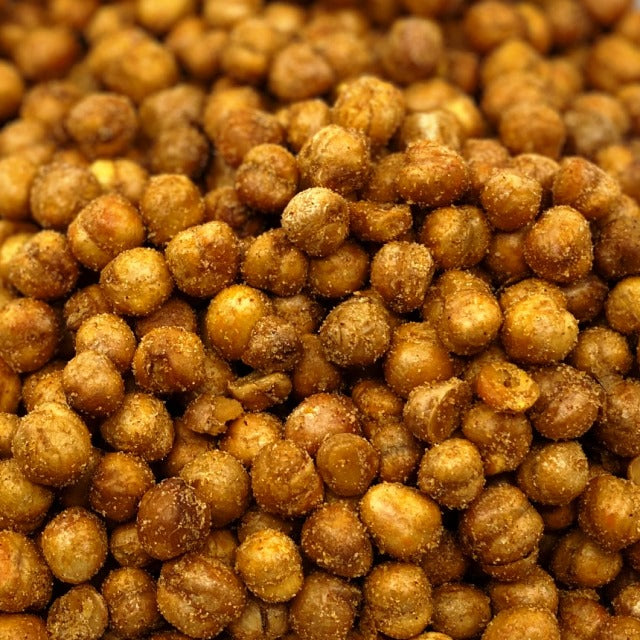 (or Buffalo Roasted Chickpeas)
Ingredients
1 Tablespoon butter
¼ cup hot sauce
1-15 oz can garbanzo beans
Preheat oven to 450 degrees F.
Drain and rinse garbanzo beans. Pat dry with towel.
Spread garbanzo beans onto baking sheet.
In a small sauce pan melt butter over medium low heat. Add hot sauce and stir until combined.
Pour the hot sauce mixture over the beans. Toss to coat evenly.
Bake for approximately 30 to 40 minutes, until browned.
Adapted from Modern Mom.