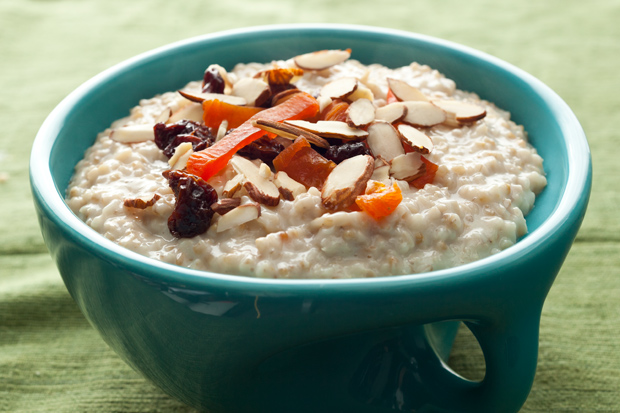 coconut oil (or butter)
8 1/2 cups water
2 cups steel-cut oats (I've made with 1 cup steel-cut oats and 1 cup old fashioned oats)
1 3/4 cups whole milk*
1/4 cup packed light brown sugar
1/2 teaspoon fine salt
1 teaspoon vanilla extract
INSTRUCTIONS
Coat the insert of the slow cooker with a thin layer of coconut oil. Add the water, oats, milk, brown sugar, and salt and stir to combine.
Cover and cook on low until the oats are cooked through and creamy, about 7 to 8 hours. Stir in the vanilla and serve immediately.
*Can substitute a can of unsweetened coconut milk or Lactaid.
Recipe adapted from Chow