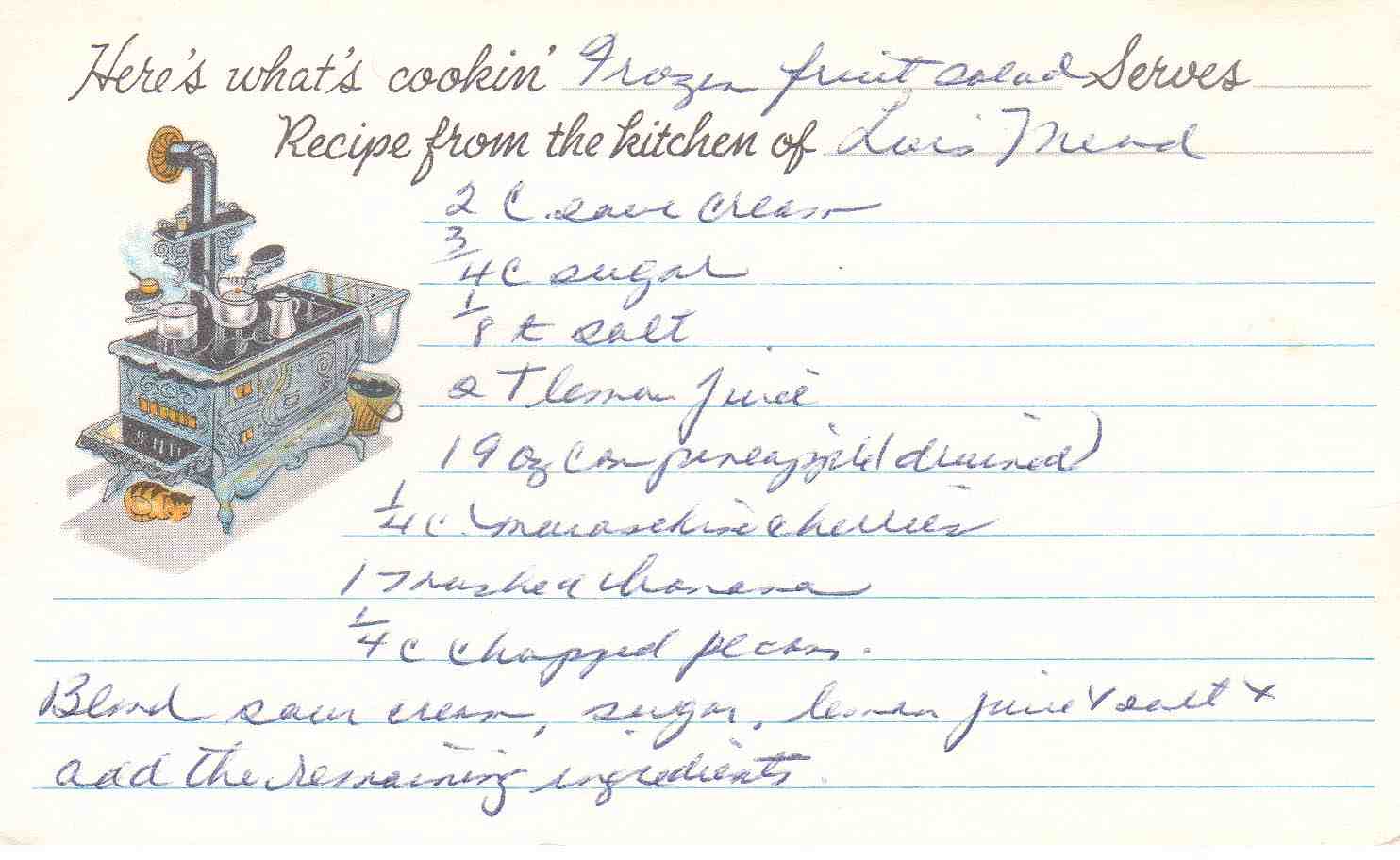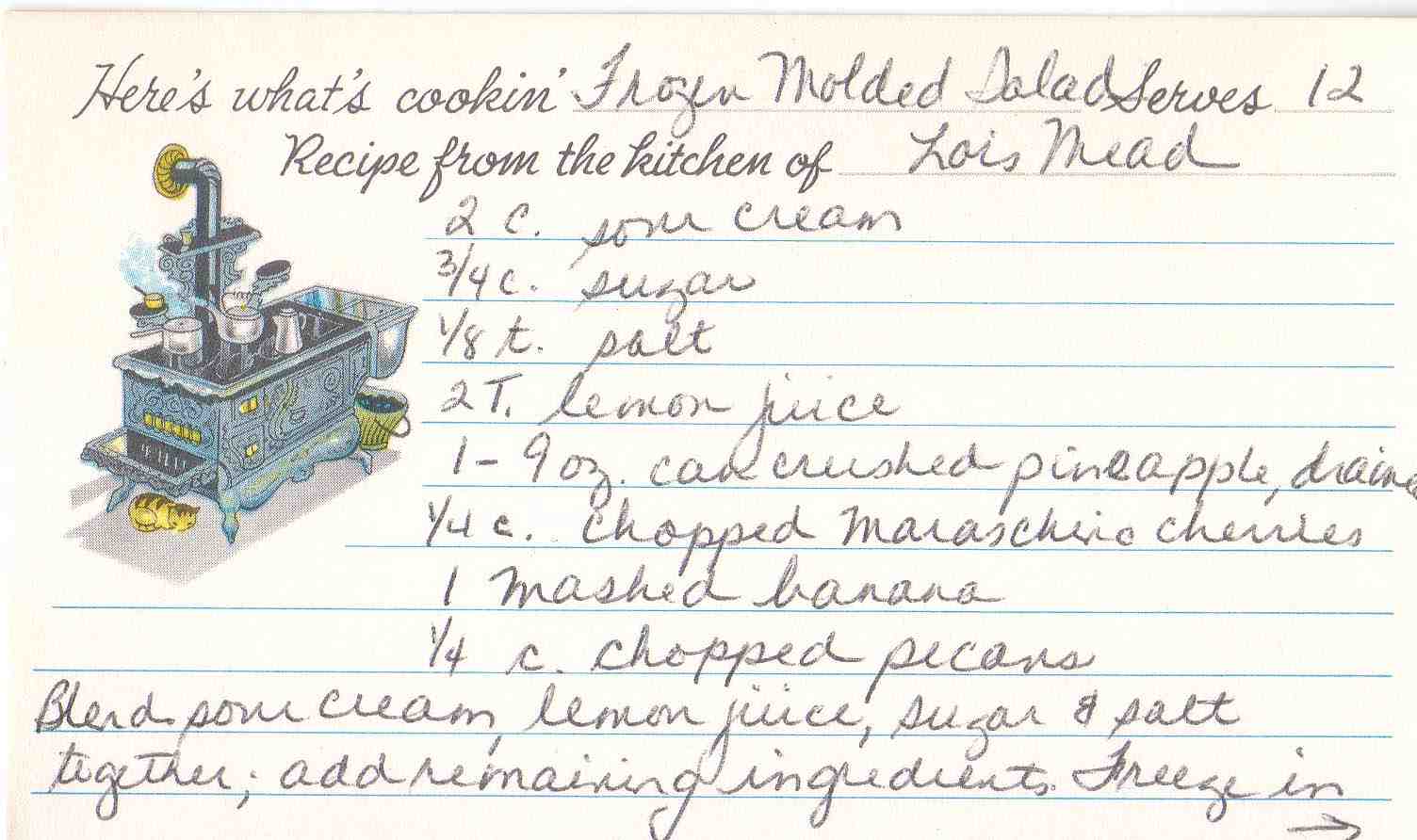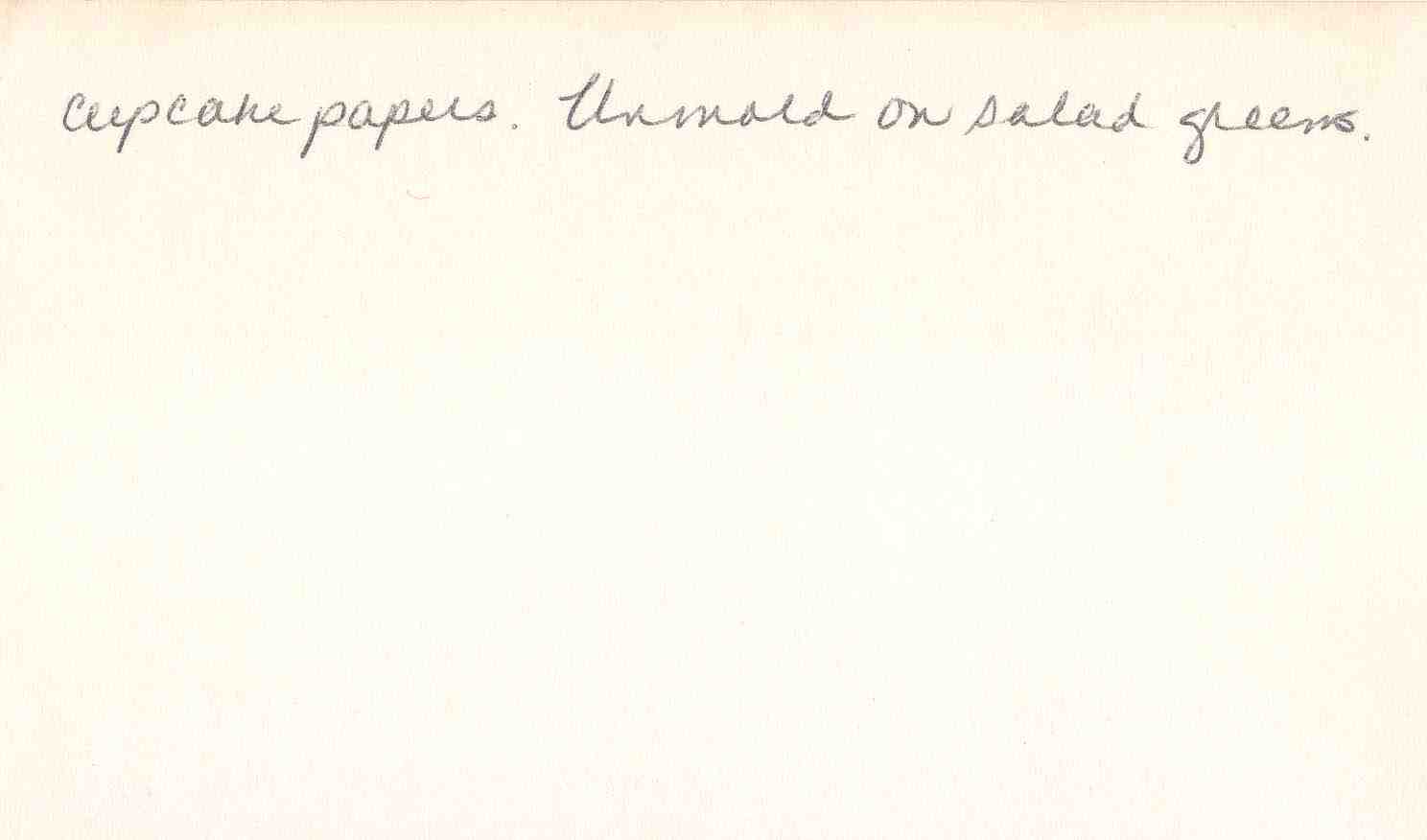 Nana's version:
2 cups of sour cream
2 tablespoons of lemon juice
½ cup sugar
1/8 teaspoon of salt
1 (8 ½ oz.) can of crushed pineapple (well-drained)
4 drops of red food coloring
¼ cup of chopped pecans
1 can of pitted Bing cherries (well-drained)
Combine sour cream, lemon juice, sugar, salt, crushed pineapple and enough red rood coloring to give mixture a pink tint. Lightly fold in nuts and Bing cherries. Spoon into large fluted paper muffin cups placed in muffin pan. Cover with plastic wrap and freeze. Remove from freezer about fifteen minutes before serving. Peel off paper cups and place on salad greens. Makes twelve large muffin cups.
Recipe courtesy of Laura's maternal grandmother, Nana as well as Matt's paternal grandmother.