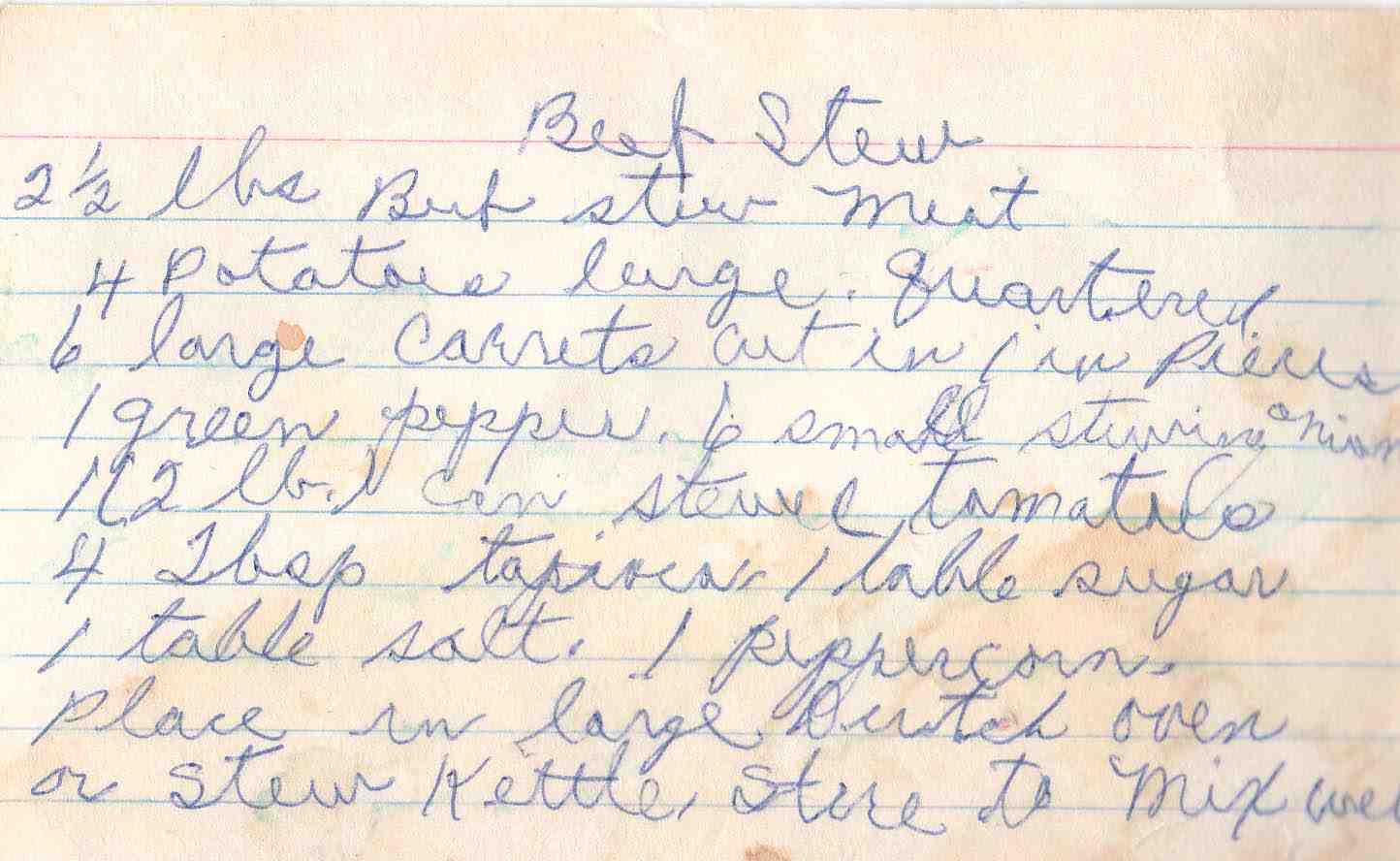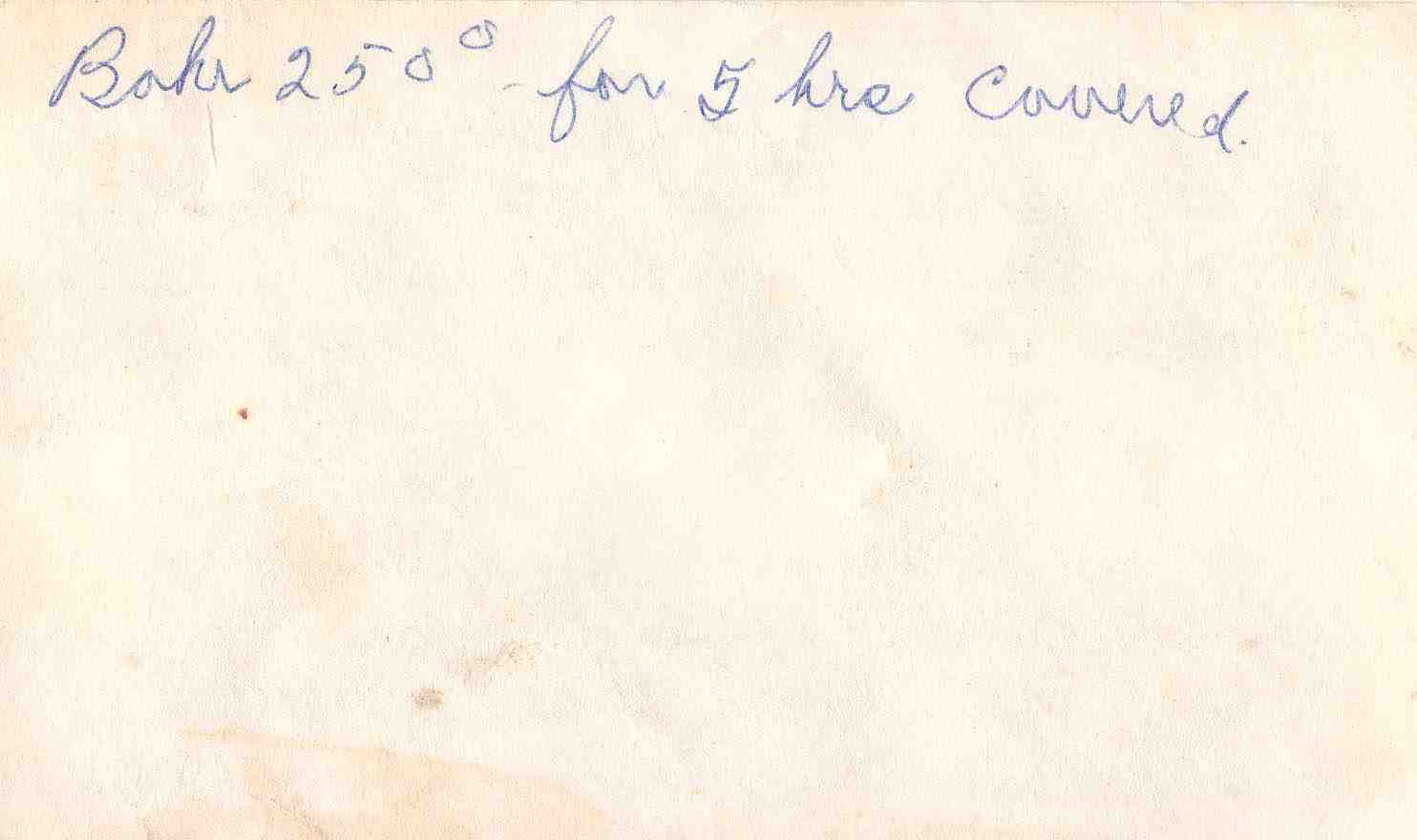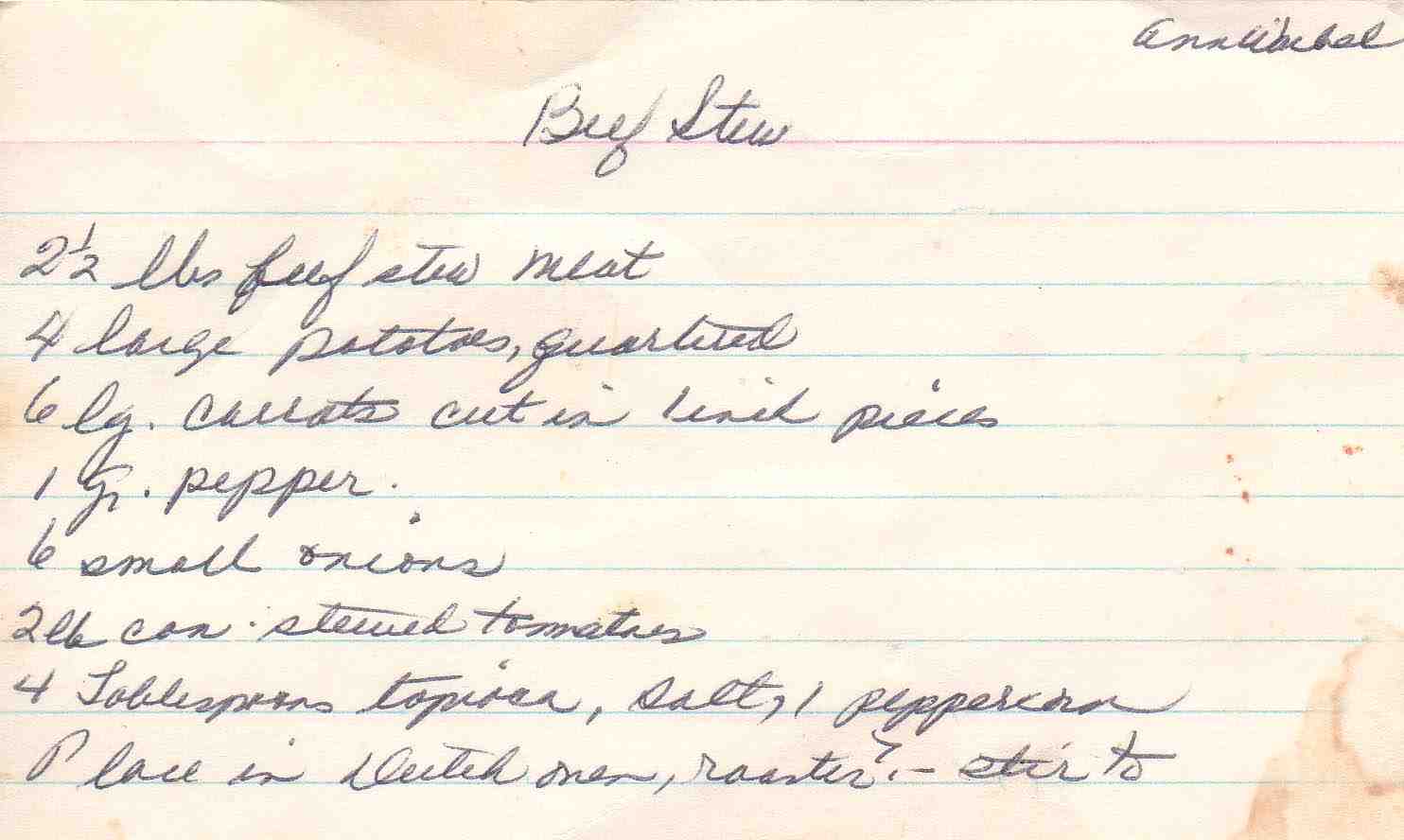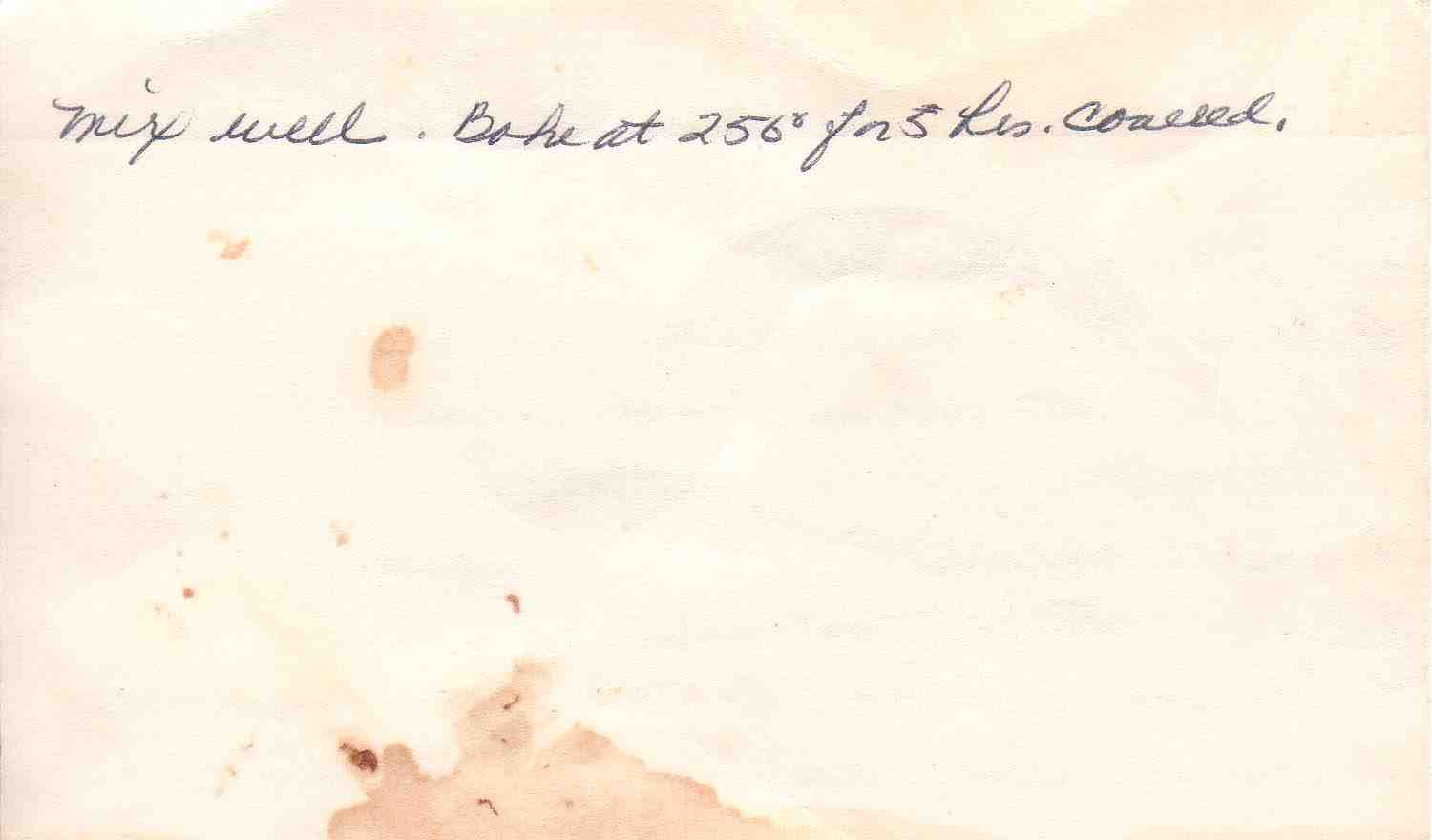 2 1/2 pounds beef chuck, cut into cubes, or stew meat
4-6 large potatoes, cut in 1/8's
6-8 large carrots, cut in 1 inch pieces
4 small onions, quartered
2 1 lb. cans of stewed tomatoes
4 T tapioca
sprinkle with 1/2 t. salt and some pepper.
Optional: 12-16 medium mushrooms, well cleaned, place in pan with lid which can be used in oven (or in pan covered tightly with foil.
Stir to mix well.
Bake at 250° F for 5 hours or more. No need to stir during baking. Just let it cook.
Recipe courtesy of Matt's maternal grandmother, Bettie Fine, a.k.a. Nana.