October 16th, 2014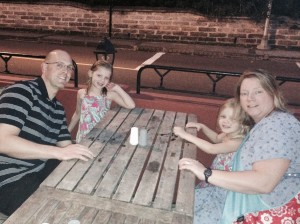 Dinner at the Swizzle Inn.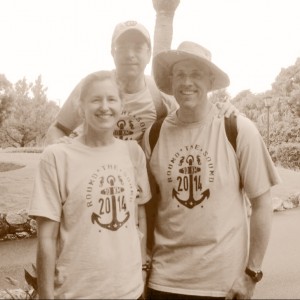 Kristy, Dan and Matt off to do their practice swim.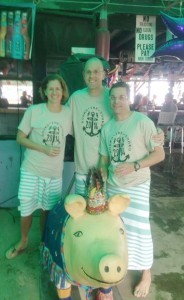 Kristy, Matt and Dan post practice swim.
Just to let everyone know, we are safe and sound…back home.  Unfortunately, Matt's swim was cancelled due to Tropical Storm/Hurricane Fay, but he was able to do some open water swimming.  I keep telling him it just means we have to go back next year!