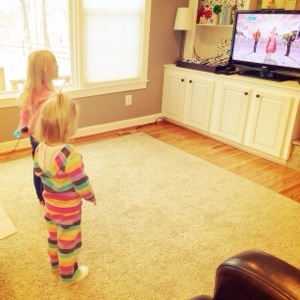 What do we do when it snows?  We dance!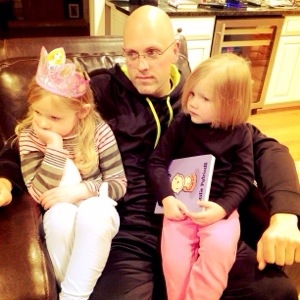 And snuggle with daddy to watch the Grinch.
]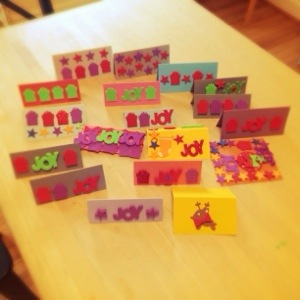 And make these things.  Whatever they may be.  It kept the girls occupied for thirty minutes.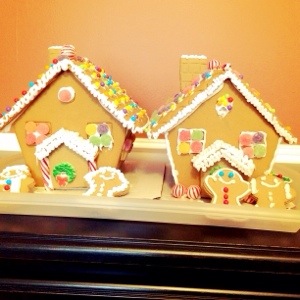 And these gingerbread houses.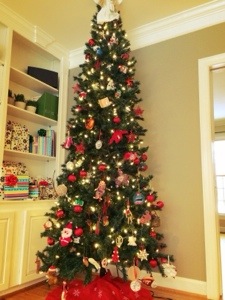 And, here's our Christmas tree!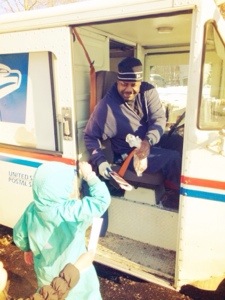 We made date and nut bread to give to friends and family.  And the mailman.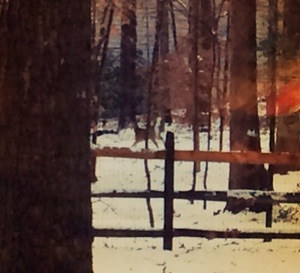 Deer!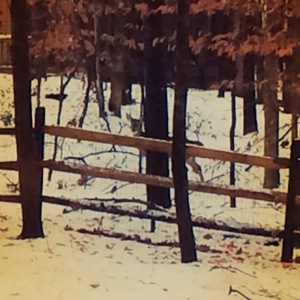 And more deer.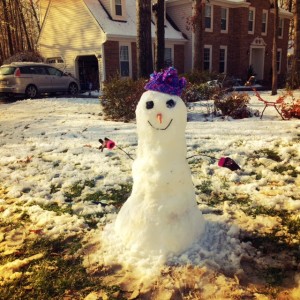 A happy snowman!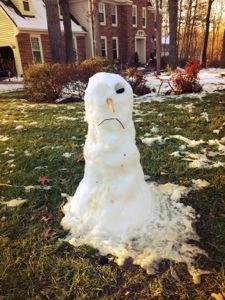 Who turned into an unhappy snowman.